It's no secret I love baking, but that love knows no limits during the holiday season. I really enjoy sharing my baking with friends, family, and neighbours. Here's what I'm including in my gift tins for our neighbours again this year: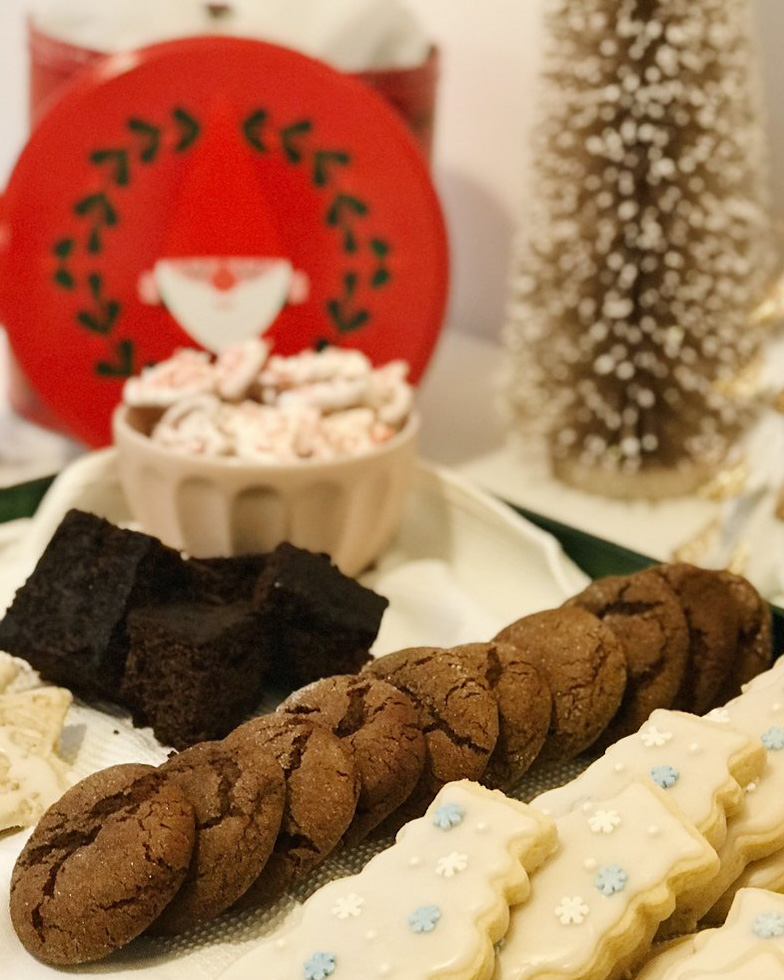 I never know what to call this because it's more cakey than it is bready.
My favourite way to enjoy gingerbread is warm with a side of peppermint ice cream. Peppermint ice cream isn't available here in the UK, which is a shame because it's a Larson family staple at Christmastime!
If you can boil water, you can make these. I melted a whole bag of Wilton's candy melts in a double boiler, dipped the pretzels, tapped off the excess, and let them dry on parchment paper. I enlisted Luke's help to smash up some candy canes so I could top them off with red sprinkles and bits of peppermint. They turned out delicious! A whole bag of candy melts covered about 80 pretzels.
I've been searching for years for a good sugar cookie recipe that will not only taste good, but keep the shape after being baked. Sally's Baking Addiction, my favourite online source for baking recipes, to the rescue! She'll walk you through the recipe and the technique, explaining why each step is important to producing the perfect cut out sugar cookies. I also used the royal icing recipe she included, piping it from a bottle, not a bag. I'm really happy with how they turned out. They kept their shape, I was able to line and then flood the cookies while icing, and the icing hardened so they were stackable and not sticky.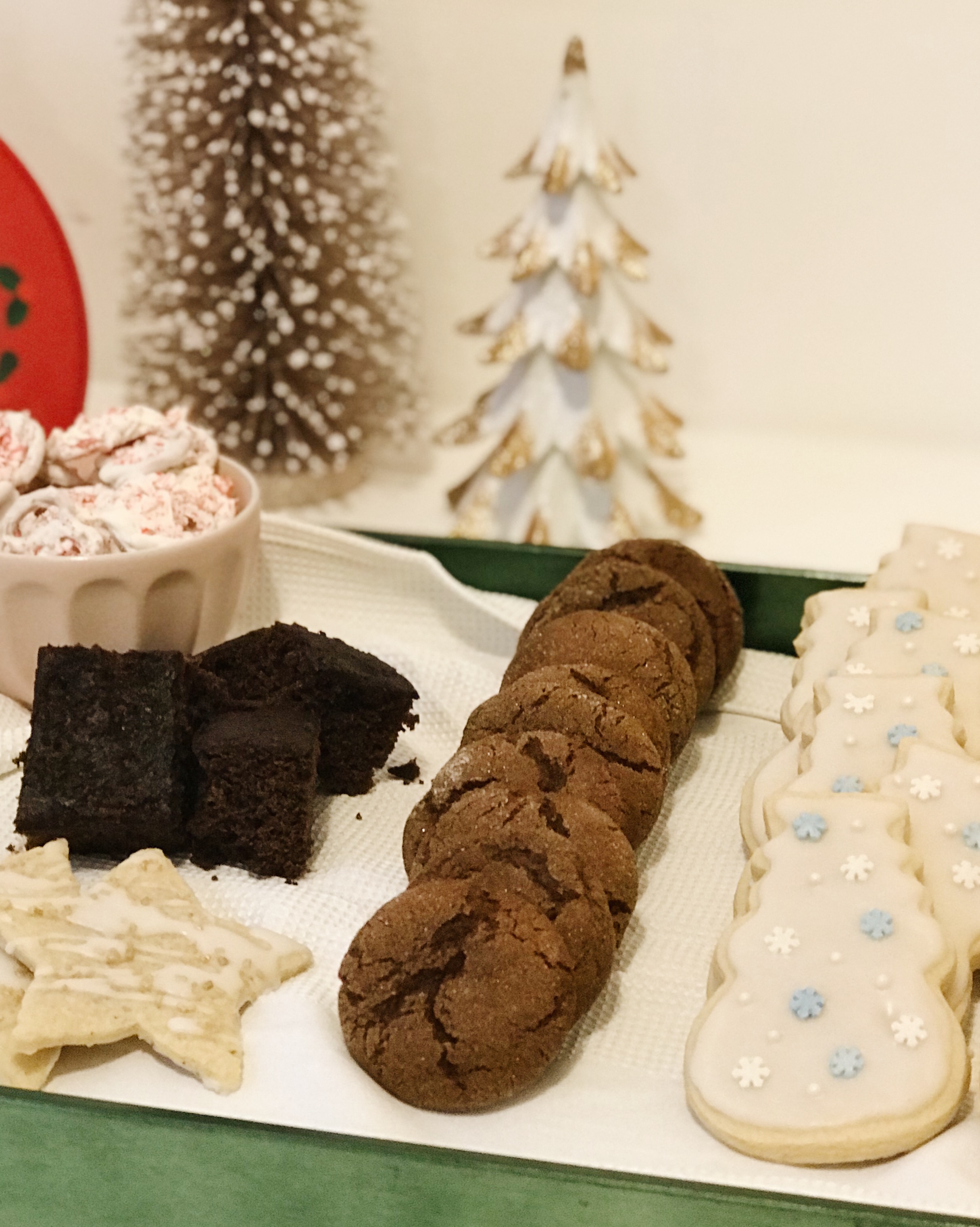 I've seen—and tried—a number of ginger or molasses cookies, but I liked the way these spread and flatten better than another tasty recipe I've tried. After over baking the first 8 cookies by about 1-2 minutes, the rest turned out perfect. They're soft and chewy, but still have a nice "crust" on the outside.
My sister made these a few years ago, I think for a Christmas cookie exchange party, and I've wanted to make them ever since. I couldn't find any ground cardamom at the shop, so I ended up getting pods and once again enlisted Luke for his smashing skills. He broke open the pods, separated out the seeds, and then ground them. It took about 15 pods per 1 teaspoon and it wasn't ground as finely as store-bought probably would have been, but apparently grinding your own makes for a better flavor. I adjusted the glaze recipe a bit, using about 1 cup of powdered sugar with the same amount of water to make it stiffer and I just drizzled it on top instead of icing them properly.
I'm always looking to branch out, so if you have any holiday favourites, post a link to the recipe in the comments below!