It's been almost exactly a year since we got our big registry delivery. We registered at John Lewis, that offers one big delivery after the registry has closed (within 2 months after the wedding) instead of shipping things as they're purchased. That means that they can't guarantee every product and only allow you to register about 2 months before the wedding. It's definitely not what I'm used to from friends and family getting married in the States and registering at Target, which offers a discount on everything remaining on your list or Crate & Barrel (which might do the same), which keeps your registry open for a year after the wedding. Our long list of frustrations with John Lewis have come and gone and what remains are our awesome gifts from loved ones.
Now that it's been a year, I feel like I can say what's been good and what's been…kind of pointless. So today I'm breaking down the 10 most used items from our registry. I'll go ahead and save you the obvious that our dishes are our most used item. We literally use them everyday.
Okay, this one is a bit of a stretch because Luke actually got it for me for Christmas, but we did register for one. It's also a good reminder that you shouldn't expect anyone on your list, no matter how closely related or how well off they are, to drop some serious money on a kitchen gadget for you. Maybe you're lucky and someone will get it for you, so why not put it on "just in case". It's probably not a surprise that our mixer is used often in our kitchen since I love to bake. I had one in the States and sold it before I moved because of the weight (for shipping) and the complications with the plug/voltage, but this one is getting more use out of all three attachments, especially the dough hook considering I broke our handheld mixer just before the wedding trying to make croissant dough.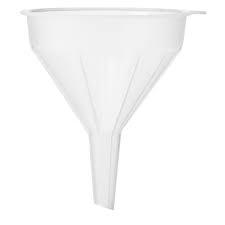 Yes, seriously. Don't just go big because the little things are really useful (and honestly more affordable for some of your guests). I'm honestly shocked at how often we use this thing and totally baffled as to how we made do without one. We use it for all the usual things. But it's especially handy because we try to buy dry goods and pantry staples (spices, flour, lentils, rice sugar, etc) in bulk and store them in other jars and containers. You know I love my jars!
My mom hooked us up with new towels for my birthday actually since they weren't purchased off the registry before it closed. Even after a year of rotating between two towels each, these Egyptian Cotton towels are still so plush. They've held up a lot better than the towels we got from TK Maxx when we first moved in together.
We've got copper details all over our kitchen, including our kitchen timer. It's retro in every way, from the look to the sound it makes when it goes off. And it's magnetic, so it lives on the side of our fridge. We use it all the time, but especially when we're cooking or baking multiple things at once and need to use our phones as well. It may be 2019, but I'll never outgrow an actual kitchen timer and I'll use it over my phone any day.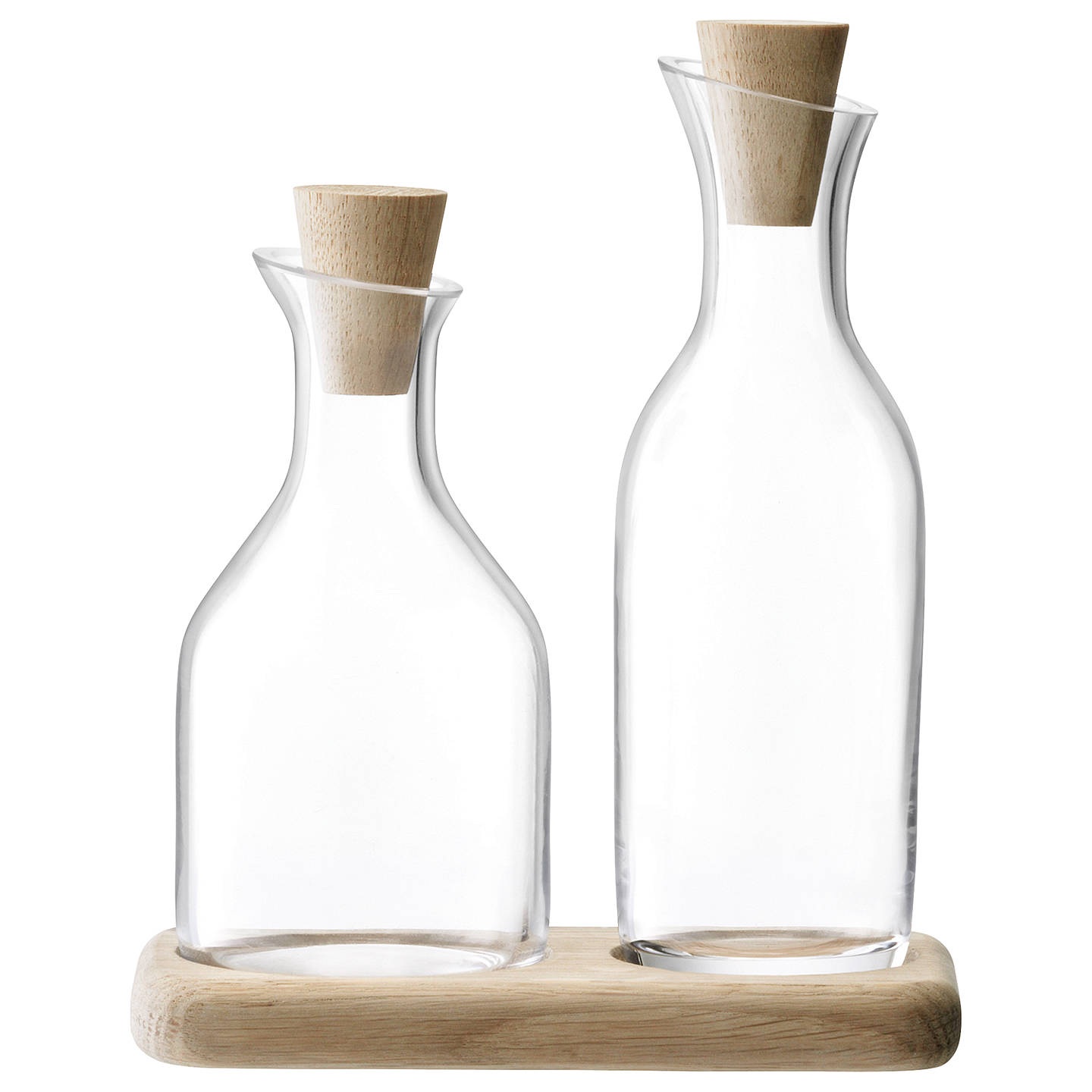 This oil and vinegar set lives by our hob and I'm in love with it. It's so beautiful, and while it doesn't hold a lot of volume, it's really practical for us. They pour better than the bottles oil and vinegar come in and are great if we're serving a simple salad at a dinner party.
Funny story about these mugs. Our friends got us the mugs we originally registered for (the same maker, just different patterns), but between registering and opening our delivery, I fell in love with these mugs that they actually own. We ended up exchanging them for these and I'm glad we did. They're gorgeous and now our go-to tea and coffee mugs. I'm a firm believer in not having matching mugs—mugs are special and should be collected over time—but I'm counting these since they're different colours.
While our IKEA pots served us well for about 10 months, these pots are amazing and beautiful. The frying pan has been difficult to keep clean on the bottom, but Barkeeper's Friend has been a game changer and has it looking as good as new! And you're probably noticing a theme with all the cream kitchen stuff. Luke was over the white, so this was a good compromise. We actually bought these ourselves with some of the gift cards we received. Gotta love those gift cards!
We registered for four ramen bowls, two this dark blue pattern and two a simpler grey pattern. You know we love soup and I've always been a fan of soup bowls. Sadly, one of our blue bowls was the first (and so far only) thing to break from our wedding gifts, so we're down to three now because they discontinued both patterns. Regardless, we still use them just about every Wednesday night!
It's always nice to buy people fun kitchen gadgets or pretty linens…I'm definitely the same. But don't sleep on the insanely useful gifts. I'm so glad our friend purchased a bin for the bathroom off our registry because it's been insanely useful. It's smaller than the one we used to have (which has become our recycling bin), so it fits in our tiny bathroom better, but it's also sleeker, prettier, and you just gotta have the lid.
I'll never forget when my sister and brother-in-law unpacked all their wedding gifts in their apartment and realised they ended up with SO.MANY.BOWLS! Literally, a human has never owned so many bowls. I took their tale as a tale of caution and tried to limit the number of bowls we registered for, but it turns out bowls are super handy. And I'm so glad we registered for these mini bowls. I use them when I pretend I'm on an internet cooking show like Tasty and pre-chop all my ingredients. We use them for soy sauce when we bring home sushi. We use them for just about anything you would need a mini bowl for. And when they're not in use, they're displayed next to the coffee mugs and it makes all my pretty pastel dreams come true. (We also have the 4L version of this bowl in the same powder blue that we use as a serving bowl.)
I've been hearing rumblings online that registries are outdated because couples often live together before the wedding, but it seems like they're not really going anywhere. Instead, they're evolving a bit with the times. Luke and I were in an odd situation of living together, but not really having a ton of stuff already. Luke had lived in furnished flats and houses since uni and I was obviously moving across the ocean and not bring over a whole lot. We lived together at his last house for about two weeks, then sublet a friends' house for about a month before finding an unfurnished house to rent. When we moved into that place (almost two years ago!) we pretty much had nothing. A bedside table, a lamp, and some miscellaneous kitchen stuff and home decor pieces that my mom shipped over in November. We made multiple trips to IKEA to get the basics, got a bunch of free furniture from friends and family and strangers online, and tried to plan ahead for our registry.
In case you find yourself living with your fiance and unsure of what to register for, I've got four tips just for you:
TAKE INVENTORY OF WHAT YOU'RE MISSING
We held off on investing in items with a bigger price tag until we registered. Things like small kitchen appliances (a stand mixer, a blender, a food processor) were out of the question before our registry closed. We also waited to get some speciality items or things we would use for entertaining a bigger group.
Maybe you're moving to a bigger place shortly after your wedding or are already in a place you haven't finished furnishing. What else do you need? Does your guest room need linens? A lamp? Maybe you have a breakfast counter that you haven't found the right stools for yet.
DECIDE WHAT YOU WANT TO UPGRADE
We actually had a lot of things we wanted to upgrade. Like I mentioned, we had purchased a lot of things at IKEA or TK Maxx or even got them off Freecycle because I was unemployed during my first six months abroad and we were setting up an entire house. The idea what to kind of "tide us over" until we could register for nicer things. We upgraded our pots, our pans, our towels, our dishes, and our vacuum, among other things.
We prioritised our upgrades and ultimately decided it wasn't worth it having really nice bedding when we could get some more kitchen gadgets or glasses for our bar instead. But if you're sleeping on sheets from your college days or drying off with the same scratchy towels he had while he was a bachelor, maybe it's time to upgrade.
CONSIDER WHERE YOU SPEND MOST OF YOUR TIME
After already living together for some time, you probably have a better idea of how you live. If you're registering for items before you move in together, in a way, you're just guessing how to prioritise your time and life as a couple. In the eleven months we were living together before the wedding, we discovered that our priority was the kitchen and entertaining. I would say that 90% of our registry was for things that are kept in our kitchen today. We wanted things like margarita glasses and martini glasses, Balti dishes, dip bowls, and bed trays that we probably won't use all the time, but are great to have when we're having Mexican food or Indian food, or even just chips. And the bed trays encourage breakfast in bed on the weekends—my favourite!
Maybe you spend a lot of your time in the back garden. Do you need gardening tools or grilling tools? Maybe you like the simple life of lounging in the living room and need a few more items to make it feel like home. Get some decor pieces you really like. Some artwork, a big mirror, or a new floor lamp.
THINK OUTSIDE THE BOX
Like I said, registries are evolving. Nowadays you can register for all kinds of stuff. So many stores offer wedding registries now, like Amazon (they have everything!) or REI (perfect for the outdoorsy couple)!. You can register on one site for multiple stores, like Zola. You can register for money for your honeymoon or a home renovation or even just to have some seed money on sites like Honeyfund. There are so many options out there now. These are your mama's wedding registries!

PIN FOR LATER!
This post contains affiliate links, so I may make a commission off any purchase you make through the link. Thank you for supporting my blog!