Let's get after it with eight of my favourite things from the last month! I love the opportunity to reflect back on the last four weeks in regards to what I'm blogging, what I'm buying, what I'm reading, what I'm listening to, and more. But I've also found that it makes me more mindful of what's bringing me joy as I go through the month.
What a pleasant surprise that the most popular post this month was also my favourite! I'm probably unhealthily obsessed with kitchen stuff, so I really enjoyed sitting down to consider what actually were the 10 most used items over the last year. (That's separate, of course, from some of our favourites.)
Disney partnered with Lion Recovery Fund ahead of the premiere of The Lion King. It was "[c]reated by the Wildlife Conservation Network in partnership with the Leonardo DiCaprio Foundation, the Lion Recovery Fund funds game-changing conservation actions by the most effective, vetted partners who work collaboratively to bring lions back. Through strategic investments and collaboration with other public and private donors, the Lion Recovery Fund aspires to double the number of lions in Africa, regaining those lions lost over the past 25 years. We are committed to seeing thriving savannah landscapes where Africa's people, its economic development and its lions all co-exist."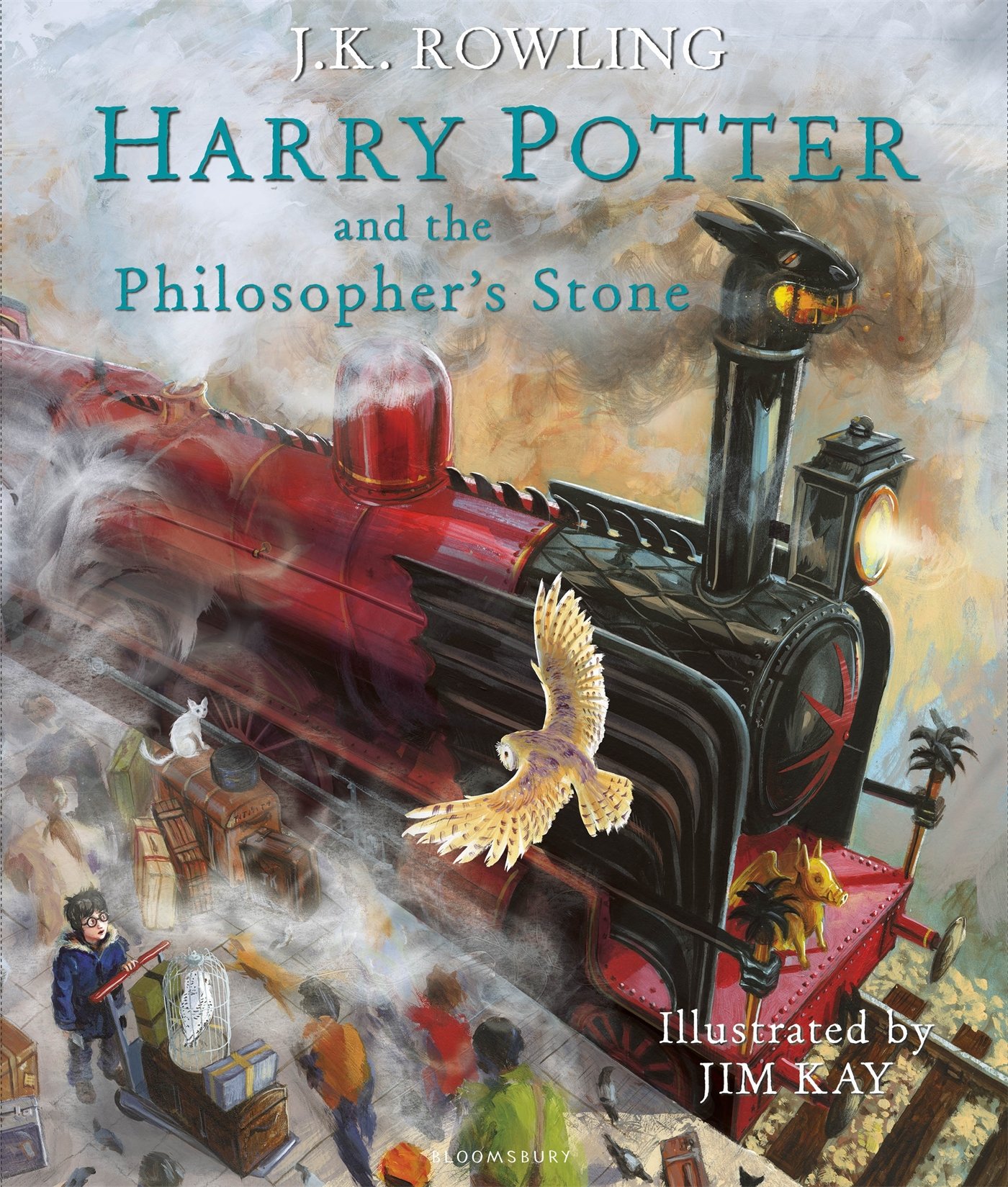 I took a stroll down memory lane this month and started re-reading Harry Potter. I used to read the whole series (or whatever had been released) every summer as a kid so it seriously takes me back. As a proud member of the Harry Potter generation, I've been collecting the illustrated versions as they come out and I'm so excited that Goblet of Fire comes out in October! I bought Sorcerer's Stone and Chamber of Secrets in the States but Prisoner of Azkaban in the UK and I'm slightly annoyed the covers and bindings are formatted differently (not to mention the title change for the first book). One of these days I'll replace the first two so my whole set is uniform. The whole series just brings me so much joy, but I've always been especially fond of the time Harry spends in London at the beginning of the third book, eating ice cream and doing his homework in Diagon Alley.
Aziz has long been one of my favourite comedians. I've seen his previous Netflix specials and both seasons of Master of None and was intrigued to hear about a new comedy special after he all but disappeared over the last year when an anonymous woman accused him of inappropriate behaviour on a date. Luke and I watched the special one night and I was pleasantly surprised. A lot of his comedy has been based around his dating life in the past, but this one was extremely heavy on the current political and cultural climate in the States. He addresses his scandal at the beginning of the series and again at the end. He has thoughtful and poignant jokes about race and the #MeToo movement and how we as a society are dealing with it. There was even one bit that made me laugh so hard I cried. It's definitely worth a watch, especially if you have been an Aziz fan in the past or consider yourself particularly "woke".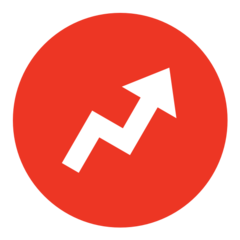 I don't really read self-help books. I don't have anything against them, they just don't really make me enthusiastic about reading. But I really enjoyed this Buzzfeed article that included the best tips from various self-help books according to the Buzzfeed community. It almost makes me want to read some of these books!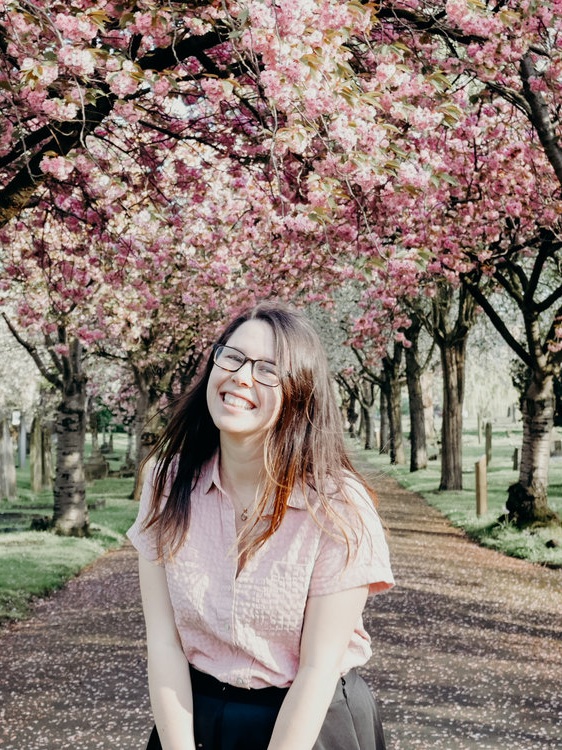 My birthday is tomorrow so I've been reflecting back on the intentions I set for myself last year. Some of them, I did quite well with. Others, I didn't move the needle much. Still, I can see progress from last year to this year in a lot of these areas and I suppose that's something to be proud of.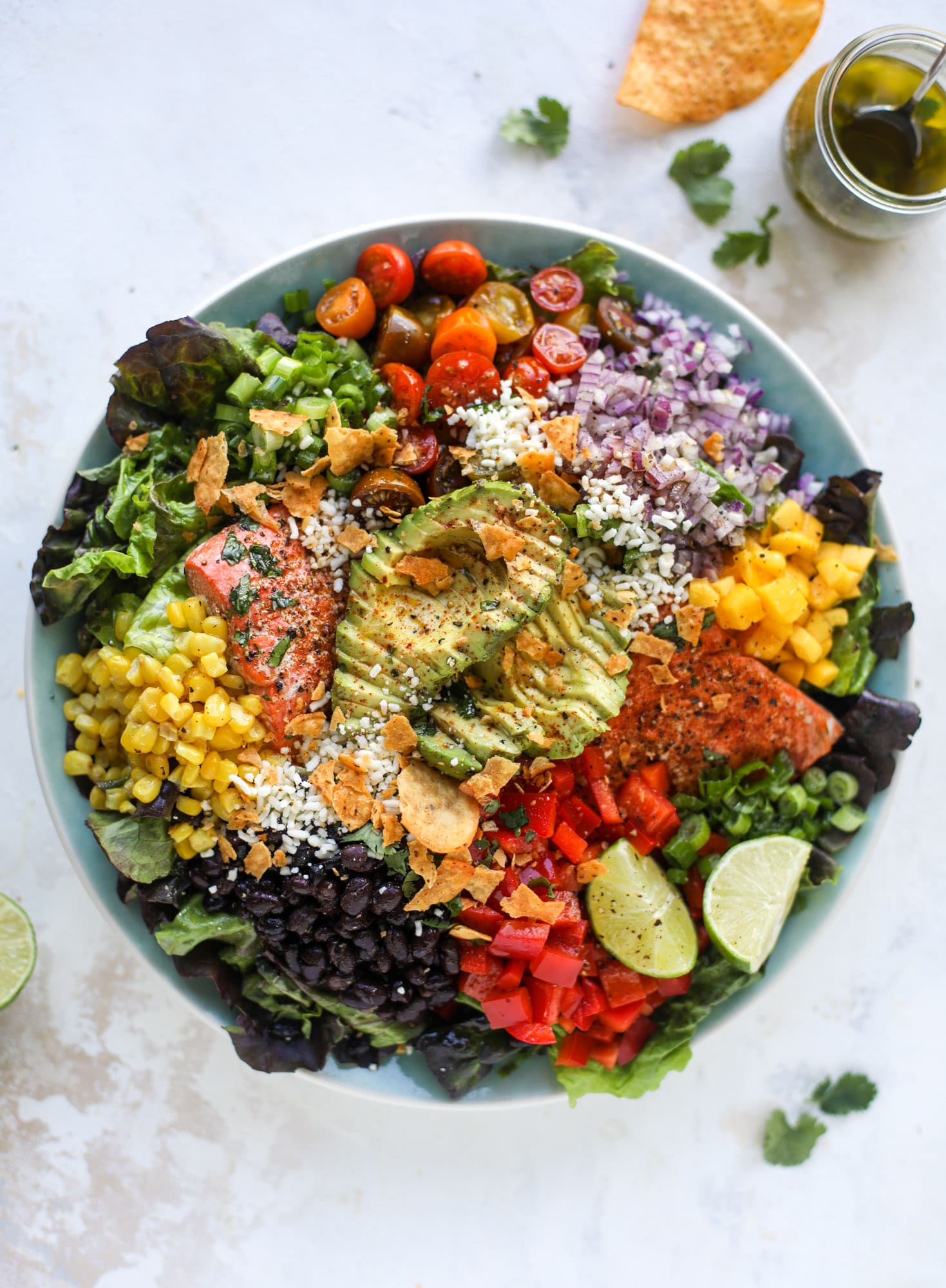 We're going pretty strong in our quest to eat vegetarian or pescatarian at home at least four days a week. The best part is that it's pushed us to find new recipes. I must have pinned this salad from How Sweet Eats ages ago, but I stumbled upon it last month when looking for new salad ideas. It has been a hit. We had it twice in as many weeks and it's so simple to throw together, even though it involves a ton of chopping. Both times we've made it, we've actually left off the salmon. It's been great because it's a huge salad and incredibly filling anyway. We learned the hard way that we just need to divide it out into four portions from the outset because we definitely cannot finish half each of what it makes.
For years, I've had a terrible habit of watching Netflix to fall asleep. I'll get into bed, open up my laptop, turn on a sitcom I've seen a thousand times, turn the brightness and volume right down and then "watch" until I fall asleep. Sometimes the show will wake me up later in the night and I'm 100% convinced it's ruining my laptop. But this last month I discovered Sleepcasts on Headspace. Luke and I have successfully used the sleep meditation during stretches of good habits, but these are different. There's an ambience. There's an exercise. There's a story. They're about 45 minutes long, which is better for me as I only fall asleep during the 10 minute sleep meditation about 50% of the time. I've been using the Rainday Antiques and Snowville sleepcasts and they're making a huge difference. (Rainday Antiques always reminds me of Toy Story 4, except not creepy.)
This post contains affiliate links, so I may make a commission off any purchase you make through the link. Thank you for supporting my blog!