I'm back with some of my favourite things from the last month! This is such a fun post to put together because I'm able to reflect back on the last four weeks in regards to what I'm blogging, what I'm buying, what I'm reading, what I'm listening to, and more.
I could have only dreamed this would have been my most popular post this month. You are truly my people! We're closer than ever to the season eight premiere, so make sure you have your Game of Thrones cocktails planned and ready to go!
Last month, we decided to try to make our own vanilla extract because vanilla is actually expensive AF and it's in pretty much every baking recipe to ever exist. We followed a recipe from The Larson Lingo (one of my favourite bloggers, but now she's retired and solely on Instagram) and started in early February. We only made two 250ml bottles, because we simply don't need that much vanilla, but in the end, it cost us £17/500ml to make versus £41/500ml to buy. (That doesn't include the bottles, which were an additional £6 for the pair.)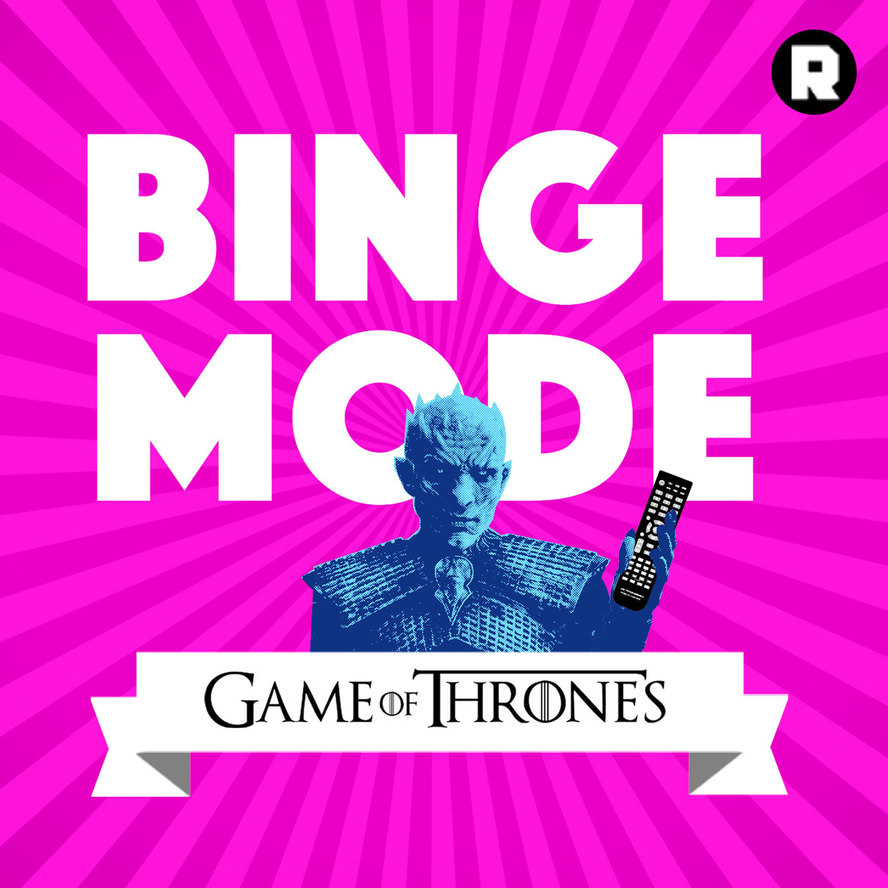 My friend Taylor has been telling me about this podcast, Binge Mode, for a while and I finally got around to listen to it this month. I'll be honest, I sometimes find the hosts to be a bit irritating, but the content is really fascinating. In season one, they do a deep dive into all 67 episodes of Game of Thrones, summarising the episodes, offering context from the books and other Westerosi cannon, and pointing out things you might have missed. If you haven't seen the show, it's a giant spoiler, but it's been fun to listen to and reminisce about the days when everyone was alive. Season 3 covers the Harry Potter books so count me in for that one too!
I can't remember exactly when I started following Megan on Instagram, but I'm so glad I did. She posts from such a real and honest place and has the best tips for living a sustainable and mindful life, probably my biggest goal for 2019. She shares recipes, DIYs, and has a beautiful Etsy shop. On top of all of that, I especially love this recent blog post from her, talking about how diet culture changed her relationship with food and how she's fighting to get back to a place of balance and joy. You gotta check it out.
In January, I binged You on Netflix in two days flat. I was obsessed! So imagine my surprise when I found out that it was actually based on a novel of the same name. Luke and I walked by a store one day and it was displayed in the window, so I immediately ran in to buy it for £3 (even though it has the actors' faces on it, which always annoys me). Much like the show, I couldn't put the book down! I felt like it was a lot creepier than the show because you're constantly in Joe's head and it's s c a r y. I also have some different feelings about Beck, but I won't spoil anything.
Have you noticed I'm obsessed with Game of Thrones yet? Truly, the last month has been spent rewatching season 7, diving into predictions and theories on Reddit, watching YouTube breakdowns of the trailer, reading as many articles from the press tour as I can, blogging about all of it, and planning our watch party for the finale. It's pretty much all I think about these days. One of my favourite theories is about one of my favourite characters, Jaime Lannister. The theory is that HE is the Prince that was Promised. Check out the YouTube video with all the evidence. (FYI, it's 20 minutes long.)
We made these lemon ricotta pancakes early this month for Pancake Day and boy were they good! (We left out both the blueberries and blueberry jam because blueberries in pancakes just aren't my…jam.) We made them again one weekend for breakfast in bed and it was so lovely. Pancakes on the weekends seriously take me back to my childhood. I've never been the biggest fan of pancakes (#TeamWaffles), but these are a game changer and I'd make them any day of the week!
As you may know, one of my goals this year is to become more sustainable and environmentally conscious, especially when it comes to how I spend my money. One of the ways I'm doing that is by trying to take better care of the clothes I already have so they last longer. This month, I bought a cashmere comb for my jumpers made of natural fibres. (This is an option for fabric blends.) It removes pills from the fabric, but it also strengthens the fabric, ensuring its longevity. It's a really simple and cheap way to make sure I'm getting more bang for my buck!
This post contains affiliate links, so I may make a commission off any purchase you make through the link. Thank you for supporting my blog!