My break from the blog wasn't pre-meditated. It was oddly timed because I was going on in my emails (you can subscribe in the side bar) and on Instagram about how I'm more inspired when blogging than on social media lately, but then I just ghosted. I've taken a few breaks before, for the holidays or our wedding, and once because I really was uninspired. This time, I just simply didn't have the time. Between travelling and house guests, hosting two parties this month, and spending much of my free time reading Game of Thrones theories and articles, I just didn't carve out any time to blog. The only bad part is that I currently have so many ideas for blog posts that I had to push a lot of them back by a few weeks. (And let's be honest, finishing up my Italy recaps is just daunting.) But I'm back!
So. Let's get after it with eight of my favourite things from the last month! I love the opportunity to reflect back on the last four weeks in regards to what I'm blogging, what I'm buying, what I'm reading, what I'm listening to, and more. But I've also found that it makes me more mindful of what's bringing me joy as I go through the month.
I only shared five posts last month, so it wasn't really surprising that the most popular one was about our anniversary, which I shared just before our wedding anniversary. I wonder if people will note our anniversary next year and in the years to come like they did this year, but in case they do, here's the answer. (Spoiler Alert: Our real anniversary is in September.)
As of last Tuesday, we're on our second round of fostering for Furbabies Cat Rescue. It's been a while since we had Jake, so we're really excited to be back at it. This time, we have a mama and her three kittens. Of all the times I've fostered before, I've never had the mama with her babies! It's already so much fun! She's a total sweetheart and while her babies are still young and squeal like you wouldn't believe when you pick them up, they're starting to grow into their little personalities as well. We decided to name the mom Valkyrie and the babies Thor, Loki, and Hela (pictured).
Gladiator, a podcast about former Patriots tide end and convicted killer Aaron Hernandez, has been sitting in my podcast feed for months, but I finally got around to listening to it this month after I caught up on my current podcasts. I binged it in two days! It was such a fascinating look into his childhood, his football career, his crimes, his time in prison, and the state of his brain at the time of death. If you're a sports fan, you should definitely listen to it. It gives some really good insight into the underbelly of college and professional sports (of course in the most extreme case, like this one), but serves as a good reminder as to why you shouldn't idolise athletes just because they're good at sports. One quote from the sixth episode stands out specifically: "Just because you put pads and a helmet on, doesn't mean someone has character."
I shared one of Jess Ann Kirby's posts last month too, but she has seriously been killing it lately. From my following list, she's the influencer leading the charge to speak up about real issues, like sexual assault (which I shared last month) and sustainability. This post is SO helpful when considering the fabrics we're purchasing and what sustainable textiles actually look like. Even before this post, I started checking tags to see what material clothes were made from, but this is a great cheat sheet to help you understand what's on the tag.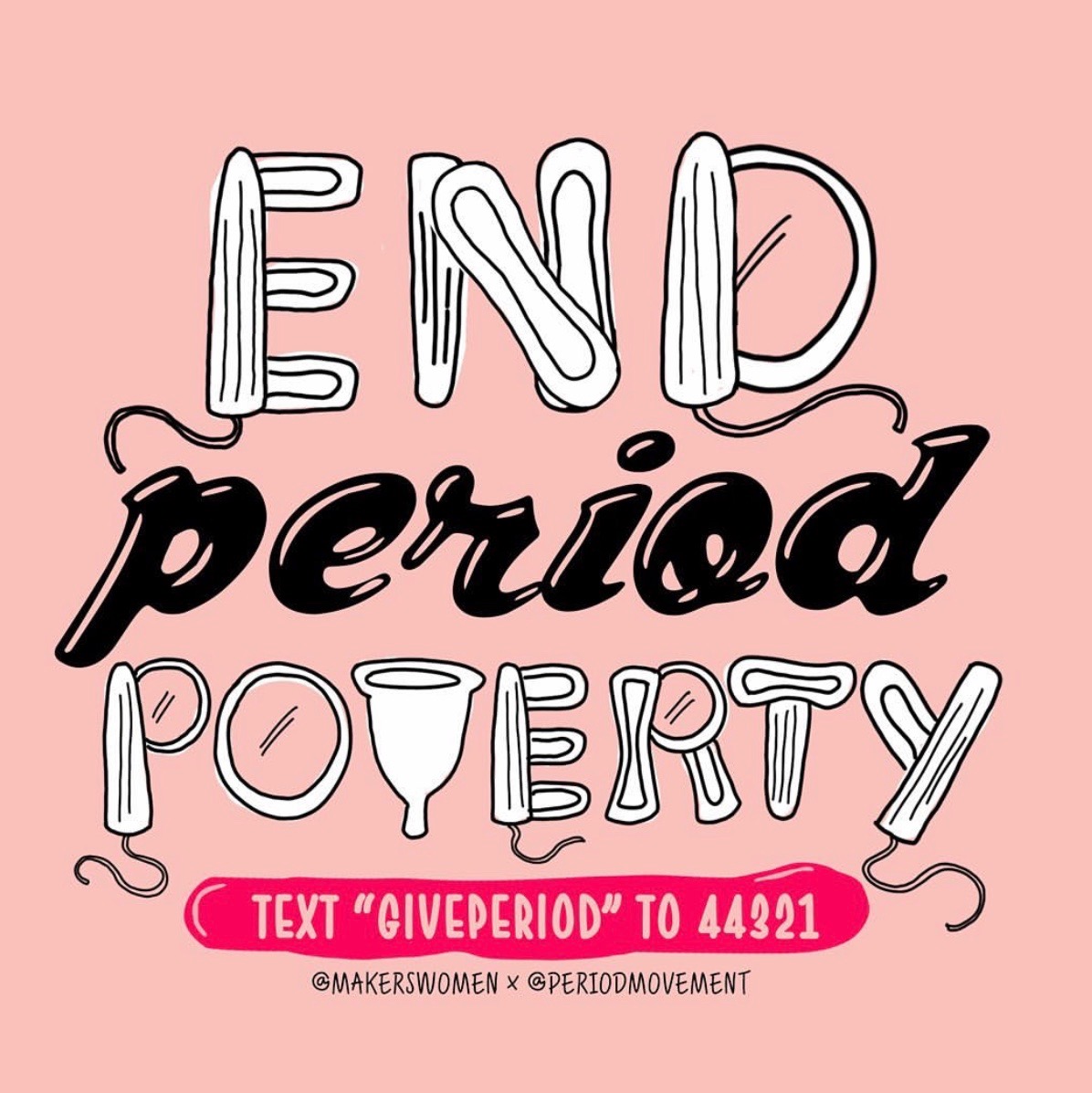 The stall doors in the bathrooms at service stations across the UK often advertise for charities that give sanitary products to women and girls across the globe who don't have access to what they need. It's made me think a lot about the luxury I've had as a woman who has had access to pads and tampons since I got my first period. May 28th was Menstrual Hygiene Day so PERIOD. Movement, based in Oregon, set a goal to raise $28,000 to "distribute menstrual products to people in need around the world, educate to change the conversation around periods, and promote policy change to guarantee access to period products" with the idea that menstrual hygiene is a right, not a luxury.
I'm really excited that this month, we decided to join the English Heritage. While my mom was visiting, we stopped at Balsover Castle on our way to see Luke's parents. We decided to get a 15-month membership, which gives us access to a huge amount of history across England, including Stonehenge! Without a big international trip this year, other than a visit back to Colorado for a wedding, we're really excited to explore more locally and see some really cool things.
We definitely didn't do as much cooking this month as either of us would have liked, so I figured I'd share a dessert recipe I recently fell in love with again. For our Game of Thrones Finale Party, I made these cookies & cream cupcakes to be The House of Black and White Cupcakes. I even used the special edition Game of Thrones branded Oreos! Interestingly, the recipe showed up on my Timehop the day of the finale as an eight year old tweet!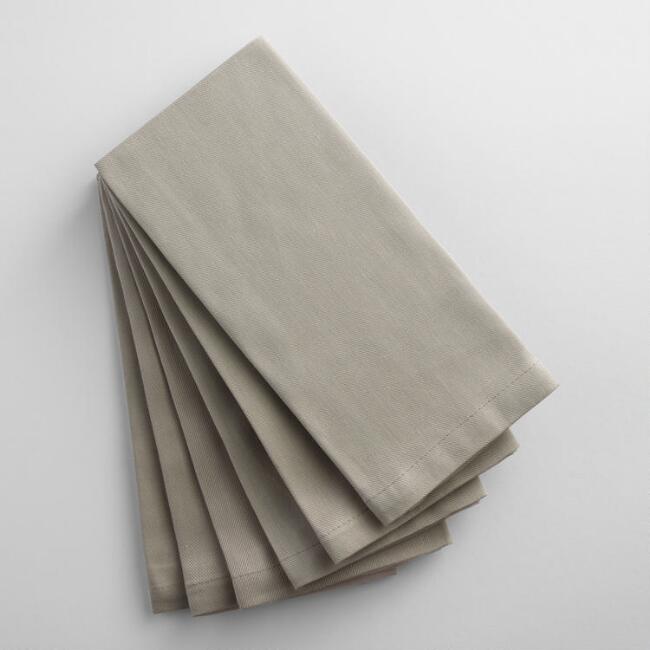 One of the biggest sources of waste in our house is paper towels and paper napkins. When it's just Luke and me at dinner, we usually grab a paper towel each to use as a napkin. I really wanted to cut down on that for both sustainable and financial benefits. So I got up 100% cotton napkins from World Market that we can use on a daily basis, under the one condition that neither of us ever worry about ironing them. It's a really easy sustainable switch and even though we still buy paper towels, we've reduced the amount we buy significantly over the last year.
This post contains affiliate links, so I may make a commission off any purchase you make through the link. Thank you for supporting my blog!